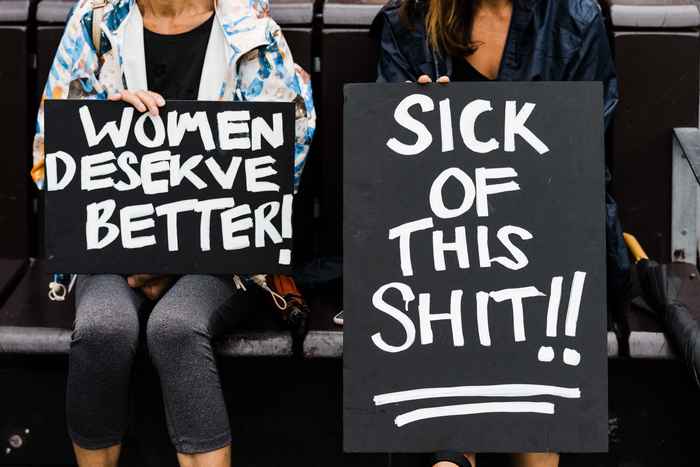 A common characteristic of many contemporary social problems is the uncertainty about the extent to which these problems are public affairs, and thus where, by whom and how they have to be dealt with in a liberal democracy. This is particularly pressing in questions about religious diversity and fundamentalism, gender, sexuality, and reproductive work, biotechnology and modern medicine, to name but a few examples. In spite of their obvious differences in content, problems in areas such as these jointly call for serious reconsideration of political, moral and ethical concepts. The principles of liberalism and democracy, distinctions like the ones between the private and the public, fact and value, science and politics, and between individual morality and the normative neutrality of liberal democracies have to be interpreted against the background of these new societal problems. To deal with public concerns, established institutions and practices need to be re-evaluated fundamentally. These include the sovereignty of the nation state, the autonomous individual as the basic unit in normative theory, the view that democratic politics is the execution of aggregated individual preferences, and the politics of forms of life.
With this series of seminars with prominent moral and political philosophers from both inside and outside the Netherlands, we want to shed light on different aspects of the broad problematic, from both more theoretically oriented as well as more concretely social and political perspectives.
Contact: Tijn Smits t.m.smits@uva.nl
Philosophy and Public Affairs Colloquium 2023/2024
Recurring Zoom Link: https://uva-live.zoom.us/j/83155738032
20 September: Faculteitskamer OTM, 16:00 - 17:30
Speaker: Dr. Philip Robichaud (VU)
Commentator: Dr. Thomas Nys (UvA)
Dr. Philip Robichaud is Associate Professor of Moral and Political Philosophy at the Vrije Universiteit Amsterdam. There, he coordinates and teaches in the philosophy side of the PPE programme. His research concentrates on moral responsibility, connected to topics such as climate change, as well as nudging under the past VENI project 'Nudging Responsibly: Implications of Choice Architecture on Responsibility Attributions'.
The Primacy of Private Blame
Recent work on the nature and appropriateness conditions of blame takes expressed, interpersonal blame as paradigmatic. Accounts of the function and justification of blame understand blame as a primarily "public" affair. Examples include recent functionalist characterizations of blame as a "costly signal" and instrumentalist justifications of blaming practices that locate the value of blaming in its effects on the blamee. Intrigued by the observation that most blame seems to occur privately, I propose a reorientation of the debate that takes private blame as the primary phenomenon. I develop two versions of the primacy of private blame thesis, one which takes private blame as the paradigm phenomenon and then extends the analysis to cover public blame, and another which takes all blame to be private blame. I defend the latter and canvass several realignments in related debates that would follow once we come to grips with private blame's primacy.
11 October: Faculteitskamer OTM, 16:00 - 17:30
Speaker: Dr. Yara Al Salman (UU)
Commentator: Dr. Johan Olsthoorn (UvA)
Dr. Yara Al Salman is Assistant Professor of Ethics and Political Philosophy at Utrecht University, where she was previously awarded her doctorate (cum laude) after defending her dissertation on the nature of group ownership, within the NWO funded project 'Private Property and Political Power in a Liberal Democratic Society'.
Sharing Use and Authority: The Value of Group Ownership
What is private group ownership and what, if anything, makes it a valuable institution? These questions are rarely addressed in philosophical property theories, which are concerned almost exclusively with individual ownership. To address this gap, I develop a conception of group ownership, explain what makes it valuable, and argue that under certain conditions it can be preferable to individual and public ownership.
Group ownership is the exclusive position of authority that is held by a group to decide how an object may be used, within limits set by law. In the conception I defend, this group is private and democratically organised. Focusing on the ownership of natural resources, I defend this institution in three steps. First, I demonstrate that shared resources do not succumb to a tragedy of the commons, as is often believed, but that group ownership enable people to share resources in a durable way in the face of adverse incentives. Second, I argue that sharing the use of a resource can help people to maximise its benefits. Finally, I argue that when multiple people use a resource, there are good reasons to give them an equal voice in its governance.
1 November: Faculteitskamer OTM, 16:00 - 17:30
Speaker: Prof. dr. Beate Roessler (UvA)
Commentator: TBA
24 November (Friday!): Doelenzaal UB, 12:00 - 17:00
Speaker: Prof. dr. Hartmut Rosa (Jena)
Commentators: TBA
13 December: Faculteitskamer OTM, 16:00 - 17:30
Speaker: Prof. dr. Marina Martinez Mateo (München)
Commentator: Gulzaar Barn (UvA)
17 January: Faculteitskamer OTM, 16:00 - 17:30
Speaker: Prof. dr. Yolande Jansen (VU/UvA)
Commentator: TBA
7 February: Faculteitskamer OTM, 16:00 - 17:30
Speaker: Dr. Selin Gerlek (UvA)
Commentator: TBA
28 February: Faculteitskamer OTM, 16:00 - 17:30
Speaker: Dr. Mihnea Tanasescu (Brussels)
Commentator: Drs. Jasmijn Leeuwenkamp (UvA)
20 March: Faculteitskamer OTM, 16:00 - 17:30
Speaker: Dr. Nicholas Vrousalis (EUR)
Commentator: Dr. Gulzaar Barn (UvA)
10 April: Faculteitskamer OTM, 16:00 - 17:30
Speaker: Prof. dr. Linnet Taylor (TiU)
Commentator: TBA
1 May: Faculteitskamer OTM, 16:00 - 17:30
Speaker: TBA
Commentator: TBA
22 May: Faculteitskamer OTM, 16:00 - 17:30
Speaker: Dr. Romy Eskens (UU)
Commentator: TBA
Schedule for the PPA Colloquium 2022-2023
For more information about attending the event and receiving the papers, please contact Gerrit Schaafsma at g.schaafsma@uva.nl
It is also possible to join via Zoom, using the following link:
https://uva-live.zoom.us/j/84176339942
The full schedule is below. Please scroll down for more specific information about our first session.
14 September, 16:00
Dr. Lucie White (Utrect)
Decision-Making Under Uncertainty: Precautionary Reasoning, Pandemic Restrictions and Asymmetry of Control
5 October, 16:00
Dr. Thomas Fossen (Leiden)
Political Obligation, Membership, and the Problem of Judgment
26 October, 16:00
Dr. Gulzaar Barn (UvA)
A Right to Gestate?
16 November, 16:00
Prof. Lisa Herzog (RUG)
The epistemological preconditions of markets and their historicity
7 December, 16:00
Dr. Siba Harb (Tilburg)
Refugee Protection and the EU
11 January, 16:00
To be determined.
1 February, 16:00
Mr. Joris Roelofs (UvA)
A Political Phenomenology of Improvisation
22 February, 16:00
Prof. Frieder Vogelmann (Freiburg)
Truth as Force: A Materialist Picture
Previous in PPA:
Programme Spring 2022:
30 March:
Just Serrano-Zamora (RUG)
Paper: "Epistemic-Political Orientations: Rethinking Political Epistemology."
Venue: Faculty Room at the UvA Philosophy Department
Time: 16:00 – 18:00
13 April:
Laurin Berresheim (PhD ASCA/Ethics)
Paper: "Balancing and limiting the right to privacy"
Venue: Faculty Room at the UvA Philosophy Department
Time: 16:00 – 18:00
11 May:
Gulzaar Barn (Utrecht)
Title of paper to be announced
Venue: Faculty Room at the UvA Philosophy Department
Time: 16:00 – 18:00
24 May:
Spinoza Lecture I by Prof. Lewis Gordon
Venue: Zuiderkerk
Time: 20:15
16 &17 June:
Two-day symposium in honour of Charles Mills
Venue: TBA
Time: 9.30-17 on both days
16 June:
Spinoza Lecture II by Prof. Philomena Essed
Venue: AULA
Time 20:15
Schedule for the PPA Colloquium meetings October-December 2021, fortnightly, on Wednesday afternoons 16-18 hrs and with drinks afterwards. These will be hybrid meetings which will take place part live in the Faculty Room and part on zoom at: https://uva-live.zoom.us/j/82703955267 (this is a permanent link, it will accessible on Wednesdays from 15.30-18.00 on every occurrence of the colloquium).
We will distribute a work in progress chapter or article to be discussed about one week before the meetings.
Programme
13 October:
Gerrit Schaafsma -- Resisting Injustice: Civil Disobedience and Climate Change
Commentator: Francisco Garcia-Gibson
Moderator: Jasmijn Leeuwenkamp
27 October:
Cécile Laborde – White and secular privilege
Commentators: Christoph Baumgartner and Sophie Lauwers (Lauwers on Zoom).
Moderator: Yolande Jansen
10 November:
Jasmijn Leeuwenkamp: Will human rights save the 'anthropos' from anthropocentrism? Climate change and the overrepresentation of Man.
Commentator: Laura Burgers
Moderator: Gerrit Schaafsma
24 November:
Mari Mikkola: Dissident Theorizing: Tracing Nonideal Philosophical Methodology (first two chapters).
Commentator: Jana Cattien
Moderator: Daniel Loick
I am currently working on a monograph that undertakes to develop a nonideal methodology informed by socially engaged philosophical outlooks – most notably, by feminist and anti-racist insights – in analytic philosophy. Feminist philosophers and philosophers of race often claim to be methodologically committed to nonideal theory: that an examination of normative concepts like justice should start by attending to actual oppressive social relations, instead of aiming to articulate an unachievable ideal of a perfectly just society. Although not all nonideal investigations are feminist and anti-racist, the latter are frequently pitted against more 'mainstream' ones that overlook real-world complexities generated by gender, race, ability, class, and sexuality (among others). Since non-standard philosophical contributions are marginalized and even subject to outright derision, nonideal theorists sometimes see themselves as dissidents or 'outlaws' relative to more traditional investigations in challenging established philosophical assumptions and conceptions. Prior work attests to the value of feminist and anti-racist interventions in analytic philosophy. My book aims to do something deeper and more thoroughgoing: to investigate and demonstrate the transformative potential of dissident nonideal insights when thinking about the methodology of analytical philosophy.

8 December:
Hao Wang: Algorithmic colonization of the public sphere
Commentator: Marijn Sax
Moderator: Gerrit Schaafsma
22 December:
Francesca Raimundi: Title TBA
Commentator: Daniel Loick
Moderator: Yolande Jansen